The Beauty of Belaieff
Richard Beattie Davis
368 Pages in Full Colour l Large Format (280mm x 220mm)
143 Full Page Colour Plates l Fully Annotated Throughout
Extensive Individual Bibliographies l Composer Chronology
Full List of Works l Comprehensive Index l Hardback + Dustjacket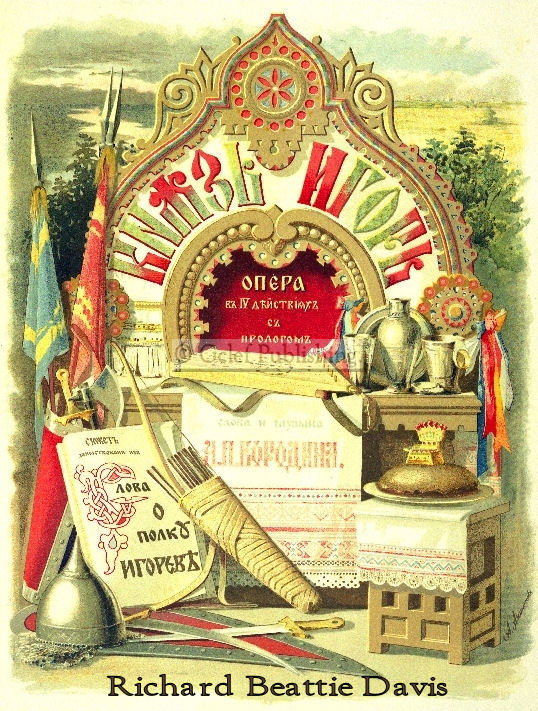 Richard Beattie Davis, (born 1922 – died 2008) was a resident of Kent, England and was for many years a keen collector of first and early editions of Western and Russian music. He wrote articles of Henselt, Hummel, Balakirev and Lyapunov and mounted exhibitions and gave talks in London, Germany and South Florida. He contributed works listings for a number of Russian composers, together with sleeve notes for recorded works of Lyapunov, Balakirev, Henselt, Rakhmaninov, and Scriabin. He was, for many years, on the Governing Board of the 'Purcell School of Music' (London) and later became a 'fellow'. In the 1950's he sang under John Minchington and with Al Cuieno in the London Bach Group. During the war he requested copies of unpublished Haydn 'Minuets', composed in 1776 and rescued from a blitzed Berlin Library which he brought back to London to be entered into the Haydn oeuvre. In the 1960s he was a founding member of the 'Haydn Opera Society'. He contributed articles for the 2nd.Edition of 'The New Grove Dictionary of Music and Musicians', and a forthcoming encyclopaedia of Russian music, currently in preparation. In 2002 he was elected honorary president of the Internationale-Henselt-Gesellschaft (Schwabach, Germany) where he presented papers, made listings and mounted music exhibitions. Over many years he donated his Henselt letters, first editions and study materials, including details of the manuscript of Henselt's 'The Fountain' that had been wrongly ascribed to the Russian composer, Gurilov
In the 1970's he discovered that a cadenza attributed to Brahms was in fact, by Moscheles. It was one of four cadenzas published in 1927 and was written for the Beethoven piano concerto #3 (C minor, op.37). Davis set the record straight in the 1st. edition of the New Groves.
From the 1980's Davis divided his time between Kent and Florida, and in 1984 he established the 'Richard Beattie Davis Music Collection' at Florida Atlantic University, Boca Raton. He endowed it with all his first editions of Beethoven and Hummel, his chamber collection, most of which featured the piano – which he played with great facility – and many other rare works. However, his greatest gift was his vast collection of first editions of Russian scores, many featuring exceedingly beautiful title pages. His master work 'The Beauty of Belaieff' is based on this collection - of which Elena Sorokina, the pianist and vice-president of the Moscow Conservatory, said: "It has no comparisons anywhere in the world, including Russia." Click here to see the collection on display while housed at FAU
In March 2013 the Richard Beattie Davis Collection left Florida for the Bodleian Library at Oxford University. The main part of the collection had been lodged at Florida Atlantic University since 1983, but a great portion had always remained in Kent. Now it will all be re-united and lodged at the Bodleian. This will undoubtedly be the largest collection of `Belaieff` scores, and they will be supported by over 500 music reference books in Russian. There are many scores by other publishers but Richard wrote the definitive book on Belaieff and these were his original sources. The collections that have gone to the Bodleian are:

The Russian scores
J.N.Hummel
Miscellaneous 19th C scores.
Cadenzas to Mozart and Beethoven concertos
Chamber works

The Bodleian Library is in the process of a massive expansion and these scores will be held, awaiting cataloguing and final display. If you require any information regarding the Richard Beattie Davis Collection you may contact Gillian Beattie Davis at [email protected]

Since the move of the collection, Gillian Beattie Davis has continued to catalogue the rest of the collection and regularly hosts researchers who are delighted to discover the treasures that abound on her shelves. Click here to view her story.